ARKANSAS BIOINFORMATICS CONSORTIUM (AR-BIC)
2018 – 4th Annual Meeting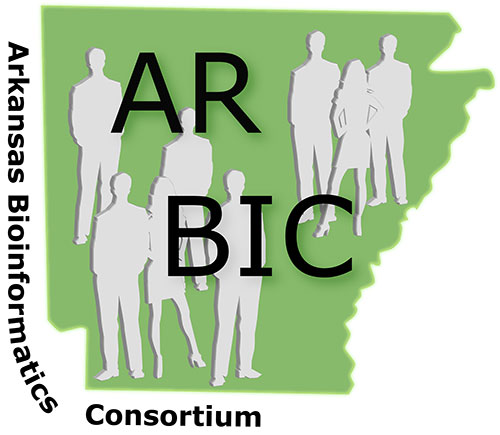 Data Analytics – Genomics and Beyond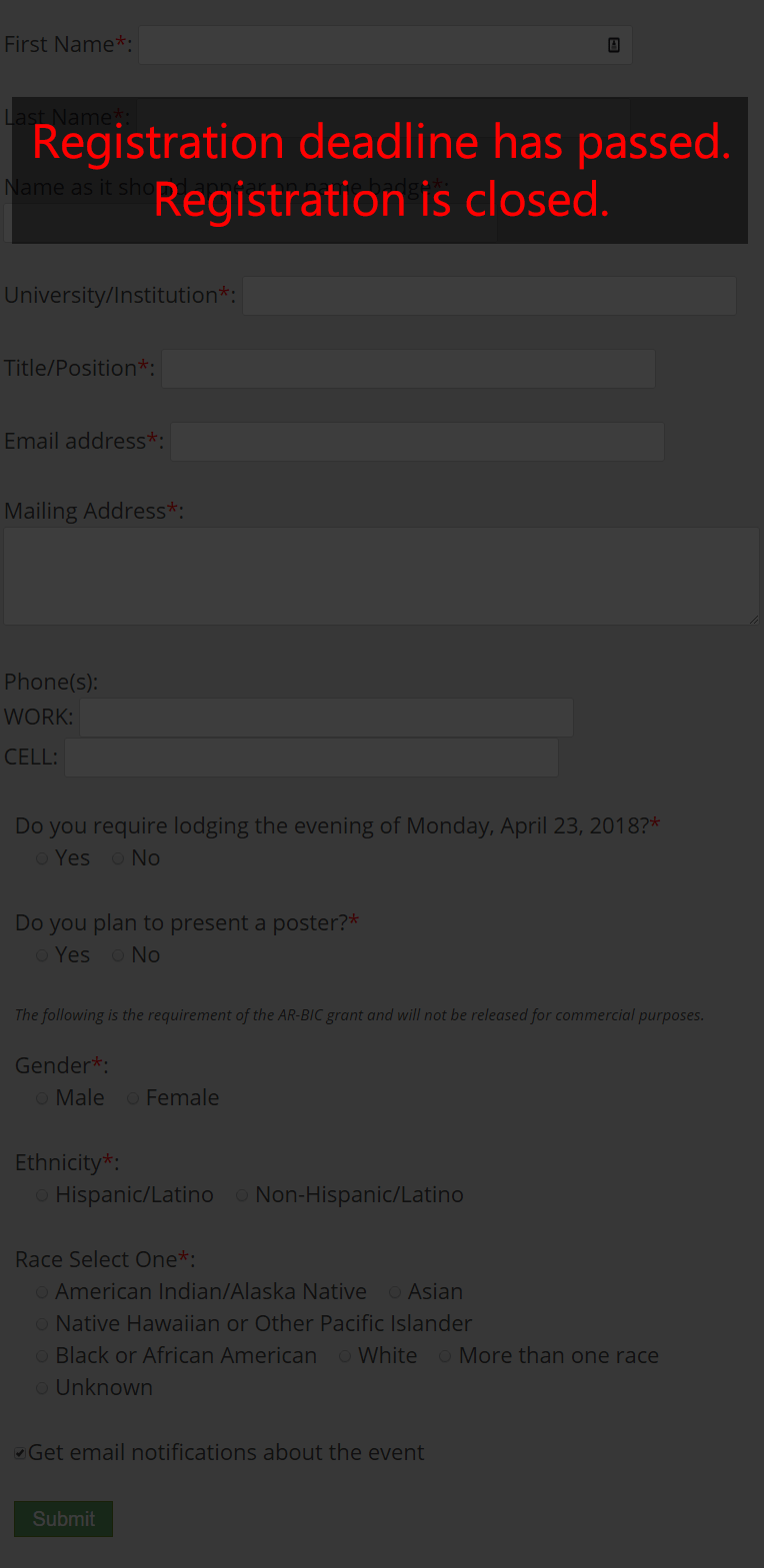 About the Arkansas Bioinformatics Consortium (AR-BIC)
Mission:
The Arkansas Bioinformatics Consortium (AR-BIC) is a virtual Arkansas-centric bioinformatics community aimed at developing, leveraging and enhancing state-wide collaboration, thus forming a stable environment available to support the Arkansas-wide research, education, training and entrepreneurial/industrial activities in life sciences-related computing. AR-BIC activities are within the general area of life sciences computing in Arkansas.
Goals of AR-BIC
Strengthen Arkansas' ability to compete at national and international levels for research funding.
Enable and facilitate collaboration in research where synergy is identified.
Enhance education, training and university curricula.
Expand Arkansas economic growth and job opportunities.
AR-BIC is founded on the belief that we can be more than the sum of our parts, and that in our unity, we can draw strength from our diversity. Through synergy, a true critical mass of capability can be assembled to take on large challenges in public health.