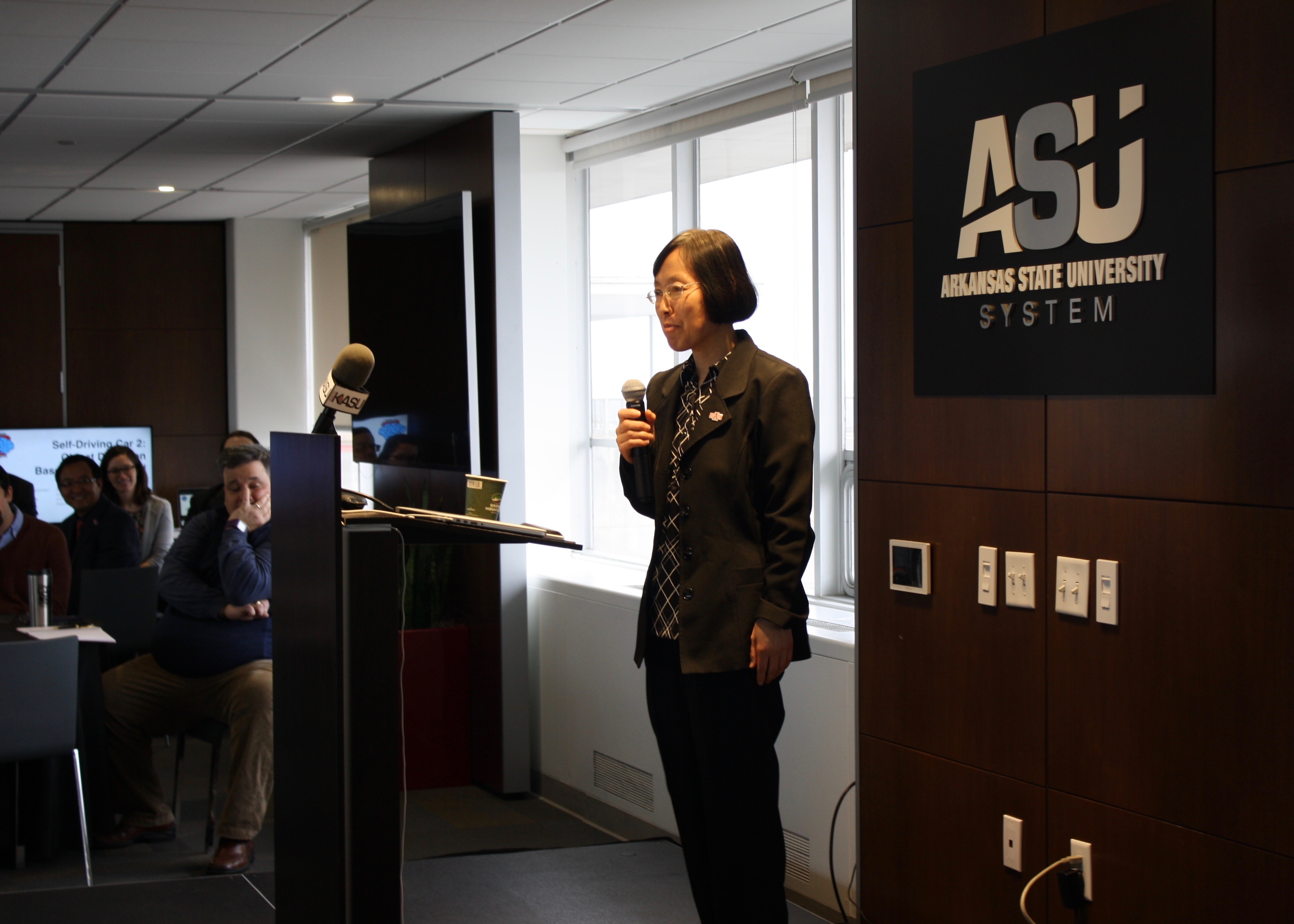 On Friday, February 15, professors and students from seven Arkansas research universities met at the Arkansas State University System Office in Little Rock to demonstrate projects related to solving problems through artificial intelligence.
Representatives from the University of Arkansas, UAMS, UALR, Arkansas State, UAPB,  Arkansas Tech University and Philander Smith College participated in intra-campus collaborations on a host of AI projects, including self-driving automobiles, medical imaging, genomics, and more.
"The AI Campus has brought students, postdoctoral fellows and junior faculty together in teams with coaches across the state, with each of the projects starting at the frontier of the artificial intelligence discipline," according to Dr. Xiuzhen Huang, director of AI Campus, professor of computer science at Arkansas State, and Arkansas Research Alliance Fellow.
In addition to groundbreaking research, the event featured introductory statements from Dr. Kelly Damphousse (Arkansas State University Chancellor), Dr. Lynita Cooksey (A-State Provost and Vice Chancellor for Academic Affairs & Research), Dr. Larry Cornett (Vice Chancellor for Research, UAMS) and Dr. Fred Prior (Professor & Chair, Department of Bioinformatics, UAMS).
"150 years ago, Arkansas was on the geographic frontier," said Bryan Barnhouse, COO of ARA. "Today, Arkansas is on the scientific frontier of artificial intelligence."
##