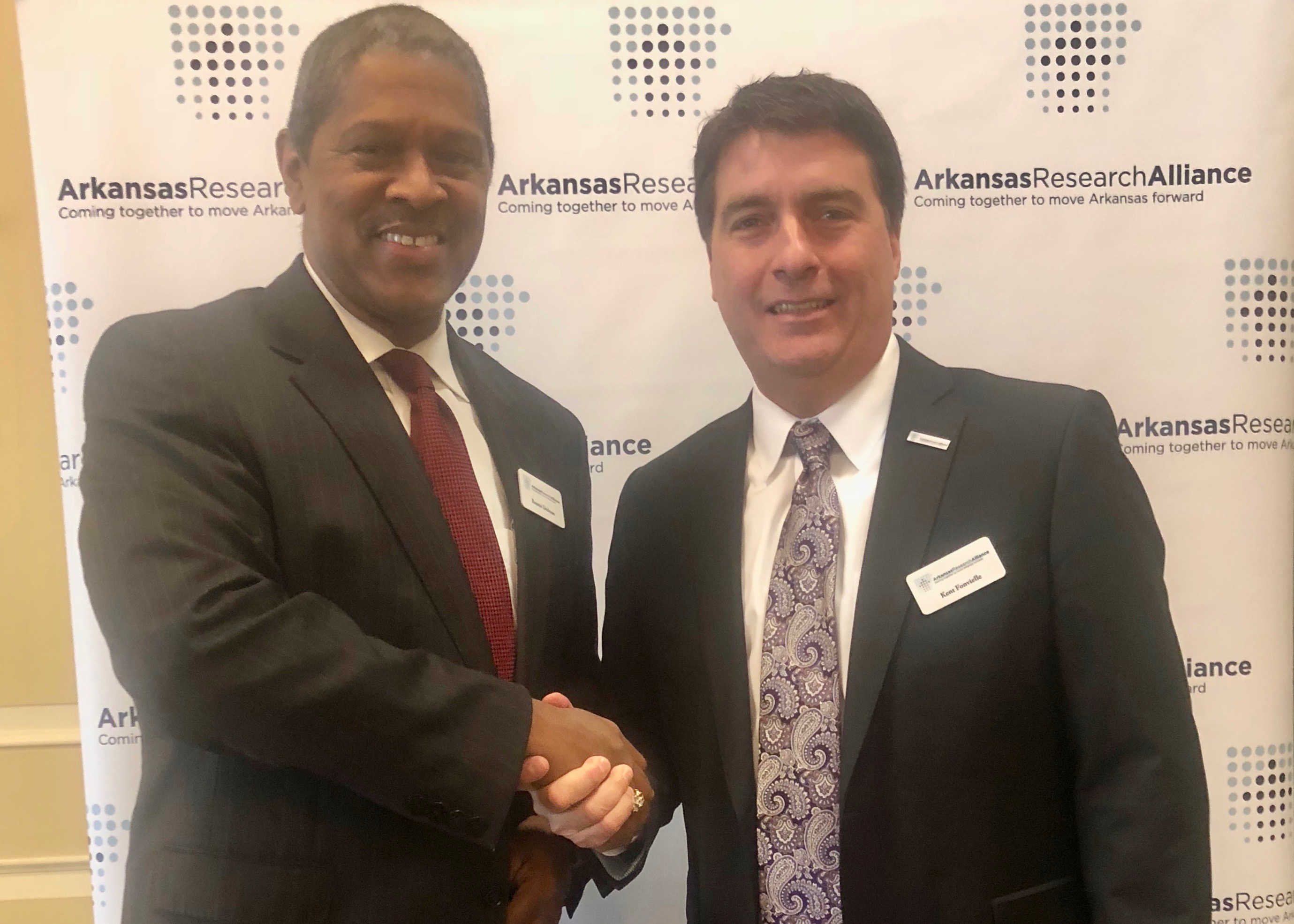 The Arkansas Research Alliance board of trustees met on August 2 at the Little Rock Club for its mid-year session. Among the items on the agenda, greeting new members of the board.
Present at the meeting were the board's new additions, Ronnie Dedman, President of AT&T Arkansas and Kent Fonvielle, Executive Director for MISO. This was the first ARA meeting for the two executives.
Mr. Dedman, a 40 year veteran of AT&T, replaces longtime ARA board member, Edward Drilling. Mr. Fonvielle joined MISO in April of 2017 by way of Duke Energy Corp. based in North Carolina.
The Board also welcomed new member Chancellor Cam Patterson of University of Arkansas for Medical Sciences (UAMS). Dr. Patterson was unable to attend the meeting.
The August assembly was also the first for Bryan Barnhouse as ARA's new Chief Operating Office. Members in attendance were treated to a pair of research discussions of distinguished ARA Fellows, Dr. Tansel Karabacak of UA Little Rock and Dr. Min Zou of the University of Arkansas.
*