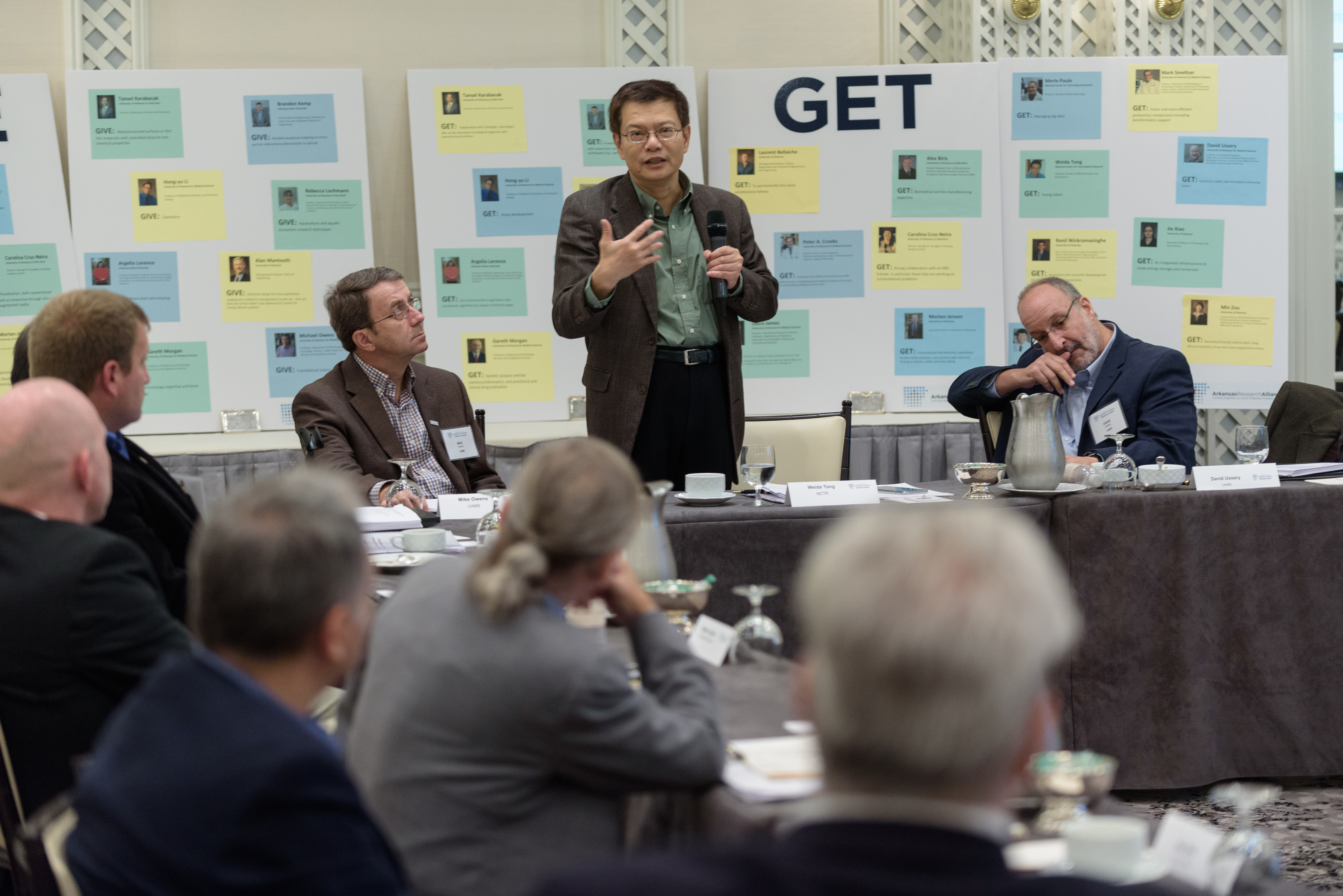 The ARA Academy of Scholars and Fellows is a unique assembly of the state's brightest researchers, comprised of more than 20 scientists from Arkansas' six research campuses. Meeting one time a year, The Academy is a special opportunity for these talented people to collaborate on projects, share ideas, and gain new perspective.
"The Academy is the future of ARA," says ARA President Jerry Adams, who has guided ARA since its founding in 2008. "The membership of the Academy is such that it can really influence the direction science takes in Arkansas."
This October, the Academy meets for the third time in its history. But this time, the gathering transitions from a one-day event in Little Rock to a more robust two-day event at Winthrop Rockefeller Institute atop Petit Jean Mountain.
"An ambitious itinerary is difficult to complete in just one day," says ARA Communications Director Jeremy Harper. "The two day format will allow for more collaboration, which is really what ARA is about."
While this year's itinerary continues to take shape, the third gathering of The Academy promises to feature compelling speakers and workshops designed to spark conversation and foster partnership. Last year's guest attendee, Sharon Ballard, provided a compelling groundwork for bringing research to market.
The third gathering of The Academy is October 21-22, 2018. To learn more, contact Jeremy Harper at jharper@aralliance.org.