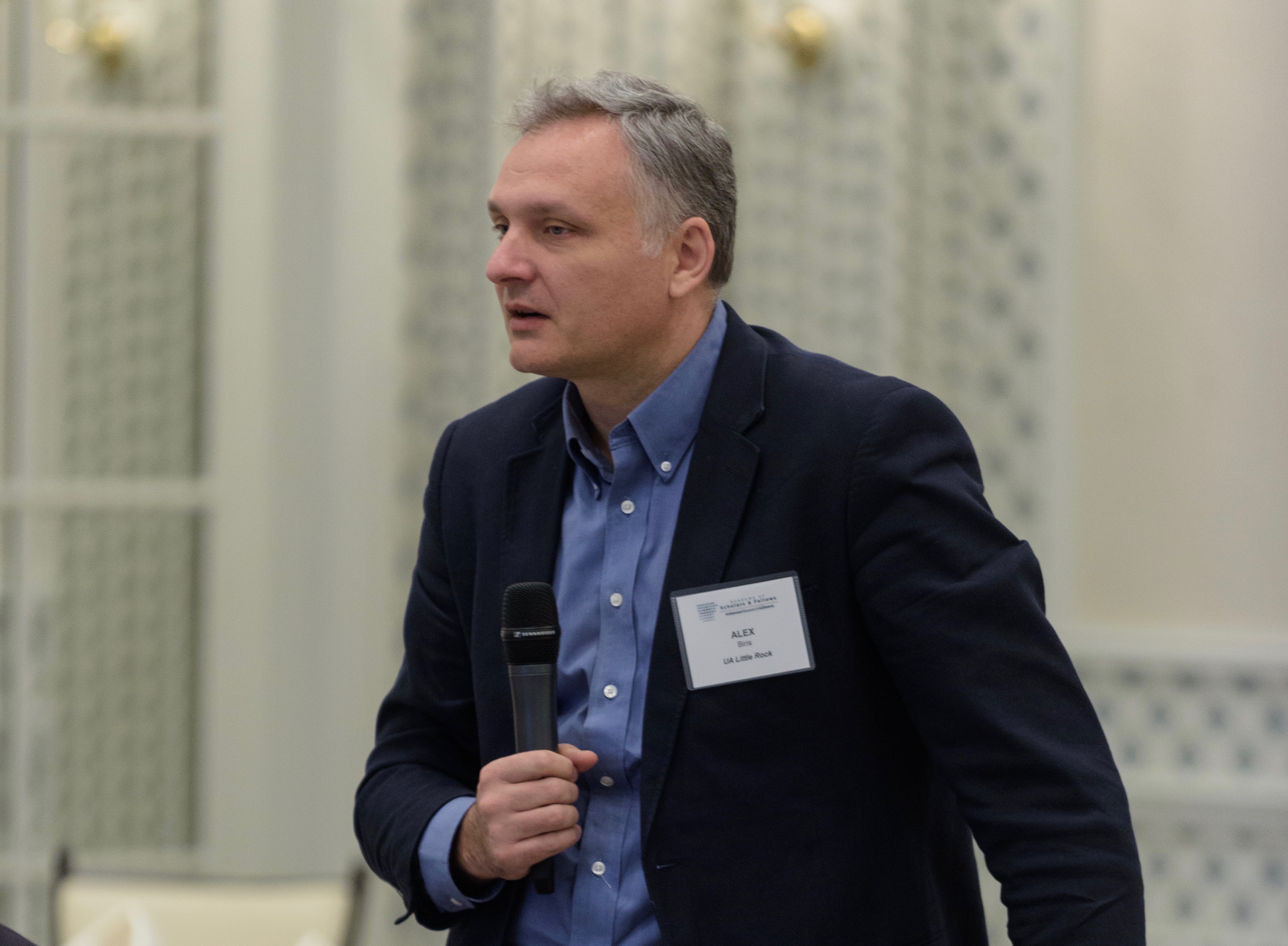 You don't have to be an ARA Fellow to appreciate Dr. Alex Biris' work with nanomaterial-based bone regeneration. The fascinating research conducted at UA Little Rock is impressive dinner-table discussion. After all, whose eyes wouldn't widen at the thought of healing broken bones with nanoscaled materials bearing bone-mimicking characteristics?
However, in a recent Democrat-Gazette article, noted columnist Rex Nelson admits his grasp of the tech is somewhat beyond his reach:
I don't pretend to be smart enough to understand what it is that Biris is doing.
Indeed! Dr. Biris, Chief Scientist of the UA Little Rock Center for Integrative Nanotechnology Sciences (CINS), explores the science of nanostructures that can be used to alter the properties of other substances at the atomic level. Such microscopic pursuits can have big commercial value, as Mr. Nelson soon discovers:
I do know enough to realize that this is exactly the kind of research that could move the central Arkansas economy forward once it's monetized. As one UALR administrator told me: "Though the goal of the research is treatment for human injuries, the long Food & Drug Administration road to commercialization is shorter for animals than for human subjects. There's potentially a big market for animals such as thoroughbred horses, prize breeding stock and beloved pets. The scaffold has enabled better healing of broken bones in some experiments than in any previous therapies. It's exciting stuff. And it's happening right here in Little Rock."
And it's happening right here in Little Rock. Research is a catalyst for economic growth in Arkansas, one that Mr. Nelson understands is undervalued in the Natural State. You can read more about Mr. Nelson's discovery of research's role in the future of Arkansas' economy here, The Ol' College Try.