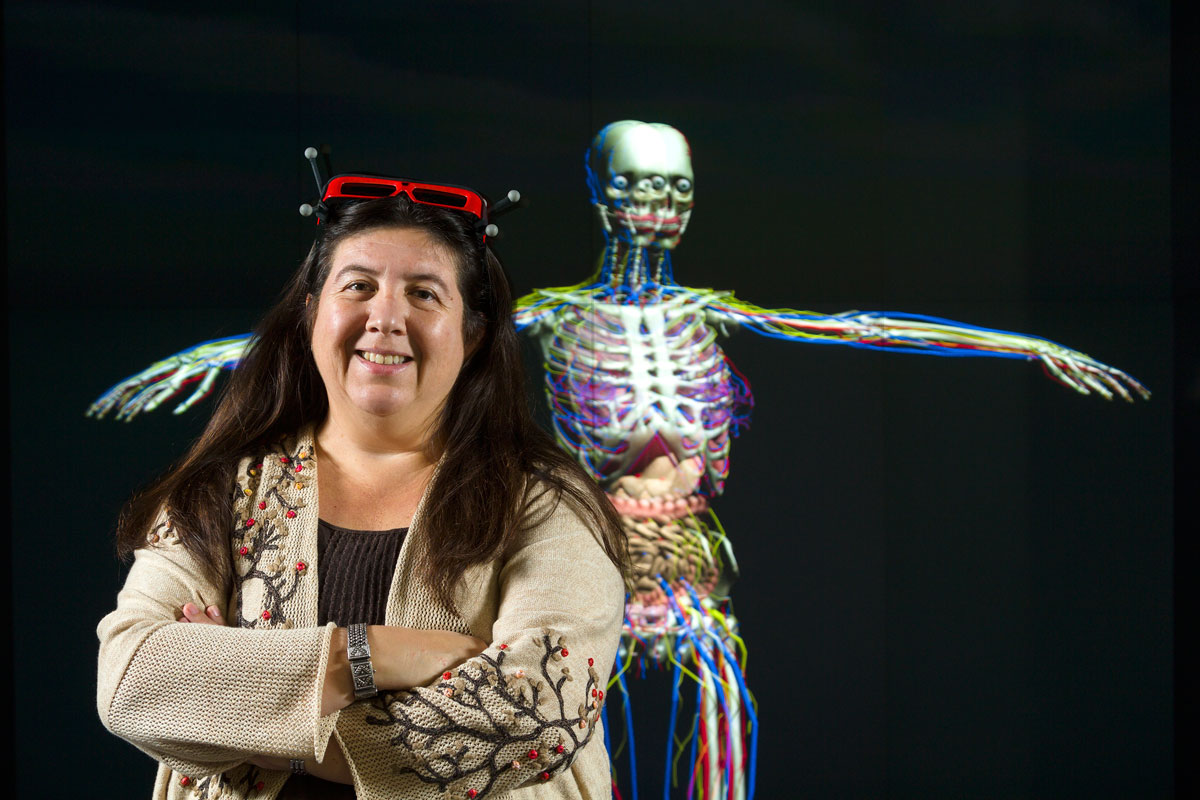 Each January, tech companies from around the world gather in Las Vegas to show off their latest efforts at CES, the biggest gadget show of the year. This year, UA Little Rock professor and ARA Scholar Carolina Cruz-Neira and other industry leaders were invited to speak about virtual reality.
"I talked about the fact that VR is much more than just helmets, and that we need to look at the technology based on the role or tasks users need to accomplish," she said.
Dr. Cruz-Neira  has created and deployed a variety of technologies that have become standard tools in industry, government and academia, the most well known being the CAVE virtual reality system. An ACM Computer Pioneer and IEEE Virtual Reality Technical Achievement Award recipient, her work with advanced technologies provides value to a wide-range of disciplines and business.